Book Signing and Reception Celebrating Anne Coe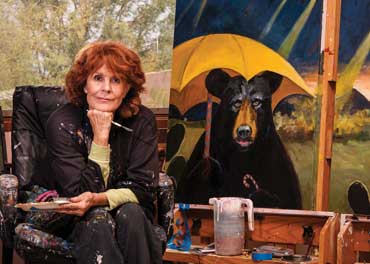 Please join us for a book signing and reception promoting Anne Coe's book, Wisdom of the Wild by Amy Abrams on the work and life of AZ artist Anne Coe.
Celebrating the Anne Coe 50 year Retrospective, Her Western Art Odyssey, curated for MOAZA by Julie Sasse, PhD, Chief Curator of the Tucson Museum of Art.
Where: Bookman's Phoenix Entertainment Exchange
8034 N. 19th Avenue
Phoenix, AZ 85021
Artist will speak promptly at 3:30
Reception with the artist will follow
Wine and appetizers will be served
For further information, contact Board Chairman, William Jungermann wjungermann@moaza.org, or 602-920-5673.
This event celebrates the launch of our digital museum featuring the exhibition.
Following the book signing will be a reception with wine and hors d-oeuvres where guests will meet the artist.
Please support MOAZA to repurpose the Phoenix Carnegie Library for a Museum focused exclusively on Arizona artists.  Meet the artist, the Board, and Advisory Committee to learn more about MOAZA and how you can get involved.
This is a family friendly event as in addition to promoting her book Wisdom of the Wild, Anne will also be sharing a children's book, entitled Here is the Southwestern Desert.
Please help us celebrate the long history of the arts in Arizona and its artist community!